Flexible dates and custom programs
Private or group lessons
Amateur tournaments
customize your experience
Welcome to our international padel academy in Barcelona! We are delighted to offer you a truly personalized experience. Whether you prefer private lessons or group classes, we cater to all levels of expertise, from beginners to competitive players. 
In addition to our regular classes, we provide a unique opportunity to play against our local club players as part of your training program.
These matches can be arranged with a professional coach on the court, allowing you to receive real-time guidance on game strategy and court positioning. Your coach will be right by your side during the match, providing corrections and valuable advice.

At our club Padel Indoor Hospitalet in Barcelona, we host numerous amateur padel tournaments on weekends, and we can register you for these exciting events. Throughout the tournament, one of our coaches will be there to support you and track your progress, ensuring you have the best experience possible.

Tell us your goals, and we will create a tailor-made plan to help you achieve them, rapidly improving your padel skills. Our highly qualified trainers, some of whom are former or current World Padel Tour players, are fluent in English. You can communicate with them effectively, ensuring clear and insightful instruction.

Join us at our international padel academy, where your journey towards mastery begins. Together, we will elevate your game to new heights.
We are thrilled to offer specialized training programs during specific dates that we open periodically. The Indoor Padel Stage is designed to enhance your skills and create lasting memories. You can choose between the Long Weekend format, which includes four days of intensive training from Thursday to Sunday, or the Full Week format for an entire week of padel immersion.

During this stage, you'll have the opportunity to improve your game while connecting with international players who share your skill level. Together, you will make significant progress and forge friendships with fellow padel enthusiasts from around the world. It's an incredible experience that includes group classes, matches against our local club players, and the chance to participate in amateur competitions held at our club during the stage.

Don't miss out on the upcoming stage dates! Limited spots are available, so whether you want to join with friends, your team, or by yourself, make sure to secure your place. Come and enjoy an unforgettable padel experience in Barcelona, where you'll be guided by highly qualified Spanish coaches with extensive experience teaching players of all levels.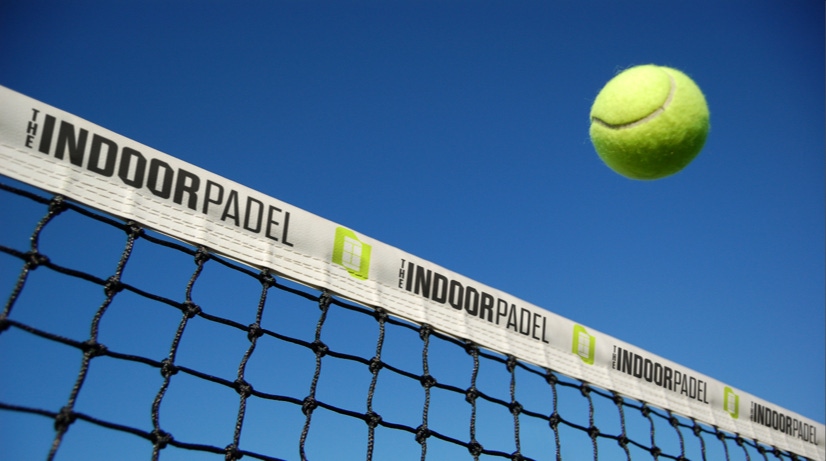 Are you a group of eight or more players? We can organize a stage exclusively for you on the dates of your choice. Let us tailor a program that suits your needs and preferences.

Don't hesitate to join us for an exceptional padel experience. Barcelona awaits you!
Find out what is your padel level,

from beginner to professional, a detailed explanation of each
of the 11 possible ranges.
1st. Category Professional
Category for professional players, with mastery of all shots, effects and power. Absolute control of the match, with good physical shape and the ability to return the vast majority of the opponent's attacks. These players are usually coaches or high-level federated players.
Category for players with experience in the sport, with a high ball rhythm. The technique is much more refined, and they have a good level of defense and attack both at the back of the court and on the volley.
They begin to finish off forcefully, taking the ball over the 3 and 4 meter fences. Good time control and strategy to follow during the match.
Category for players with the basic principles of the sport established. The ball rhythm is medium-high, they defend solidly and begin to dominate the walls of the track. Intentionality appears in the blows, trying to win the point directly or forcing mistakes to the rival.
Category for players with a lack of control when hitting the ball, but they are already more comfortable on the court and go up to play at the net from time to time. They begin to differentiate game situations, knowing when to hit a lob or a layup. They feel uncomfortable when the speed of the ball goes up.
Category for players with little experience in the sport, who are starting to play or in their first padel classes. They struggle to keep the ball in play and make many unforced errors due to lack of technique and experience.
LEVEL 1.0 - initiation

The player just started playing padel.
LEVEL 1.5 - intermediate initiation

Limited experience. Keep trying to keep the balls in.
LEVEL 2.0 - intermediate initiation

FOREHAND: Incomplete swing, lack of directional control, slow ball speed.

BACKHAND: player avoids backhand, erratic hitting, grip problems, incomplete gesture.

SERVICE/REST: Incomplete gesture, usually commits double faults, inconsistent ball bounce, rest with many problems.

VOLLEY: Avoid going up to the net, avoid the backhand volley, poor foot positioning.

REBOUNDS: Cannot return any rebounds.

PLAYING STYLE: Familiar with basic positions, although frequently positioned incorrectly.
LEVEL 2.5 - intermediate

FOREHAND: Developing, moderate ball speed.

REVERSE: Problems in preparation and grip, often prefers the forehand hit to the backhand.

SERVICE/REST: Attempt to perform the complete gesture, slow ball speed in service, inconsistent ball bounce, slow returns of serves.

VOLLEY: Uncomfortable at the net especially on the backhand, frequently uses the face of the drive on backhand volleys.

REBOUNDS: the player tries to position for rebounds although he/she only hits the ball occasionally.

SPECIAL HIT: Makes intentional lobs but with little control, occasionally impales the ball on high hits (smash).

PLAYING STYLE: Can rally with a slow ball speed, weak coverage of his space on the court, remains in the initial position of the game.
LEVEL 3.0 - intermediate

FOREHAND: Relatively good consistency and moderate variety of shots, good directional control, developing range of shots (slice, flat, topspin).

BACKHAND: Frequently prepared to hit with relative consistency.

SERVICE/REST: Developing the service gesture, little consistency when trying to hit with power, second serve is considerably worse than the first. Subtract with relative consistency.

VOLLEY: Consistent forehand volley, inconsistent backhand volley, problems with balls at the feet and on open shots.

REBOUNDS: Positions correctly on slow blows, manages to impale. Does not move forward on strong balls.

SPECIAL HIT: Makes lobs moderately consistently.

PLAYING STYLE: Consistent with average ball speed, little consistency in positioning with teammates, sometimes one up and one down, goes up to the net when the game dictates but is weak in execution.
LEVEL 3.5 - high midium

FOREHAND: Good consistency and moderate variety of shots, good directional control, developing range of shots (slice, flat, topspin).

BACKHAND: Hitting with directional control in some shots, difficulty in returning strong or high balls, difficulty in backhand defense.

SERVICE/REST: Begins to serve with control and some power, developing the slice serve, can serve consistently with directional control with moderate ball speed.

VOLLEY: More aggressive in the net game, some skill in side shots, fairly good foot positioning, has directional control on forehand volleys, control on backhand volleys, but with very low offensive power.

REBOUNDS: Positions correctly on forehand shots. He manages to defend consistently with his forehand and moderate ball speed. Defends backwards with difficulty the fast balls. Developing wall descents.

SPECIAL SHOTS: consisting of high shots, developing layups, second volleys and approach shots. Returns the most second services.

PLAYING STYLE: Consistency and directional control with medium ball speeds, moderately consistent positioning with partner (developing teamwork), look for the opportunity to win the net.
LEVEL 4 - high midium

FOREHAND: Reliable, hits with a lot of control, tries to hit with control on difficult defensive shots.

BACKHAND: Can direct the ball with consistency and moderate ball speeds, developing variety of shots.

SERVICE/REST: power and frequent placement with the first service, use cut balls in the service, reliable in the rest with depth and under control shots.

VOLLEY: Depth and control in the forehand volley, directs the backhand volley, but with a lack of depth and aggressiveness. Developing low volleys.

REBOUNDS: Consistently returns forehand rebounds, positions correctly on backhand rebounds. Consistent and powerful wall descent with the right, the other way around he usually plays lob.

SPECIAL HITS: Hit high with consistency, manage to volley with aggressive hits, begin to define points with the volley and smash, look for and direct the volley to the opponent's weak zone, defend with lobs consistently. Begins to develop the tray.

PLAYING STYLE: Reliable and controlled hitting with medium-high ball speeds. Team play, loss of point in rallies due to lack of patience.
LEVEL 4.5 - high midium

FOREHAND: Very reliable, uses speed, control and variety of shots with depth. Offensive in most hits.

REVERSE: Can control direction and depth but suffers defending difficult shots, can hit with relative power.

SERVICE/REST: Service with placement and control, with few double faults, uses power and cut balls, seconds with good depth and placement, aggressive and controlled returns.

VOLLEY: Good foot positioning, can control rallies on volleys, has power, control and depth on forehand volleys, the most common mistakes when hitting with power.

REBOUNDS: Good descent of the wall on the forehand, on the backhand it achieves depth and placement with medium ball speed.

SPECIAL SHOTS: Approach shots with control and depth, consistency in volleys and high shots. He achieves definitive shots, he manages to serve the ball for 4 on some occasions, he sometimes achieves volley shots.

PLAYING STYLE: Hitting with relative power, good coverage on the court, the game begins to vary depending on the opponent, aggressive play at the net, good anticipation.
LEVEL 5 - advanced intermediate

RIGHT: Strong hit with control, depth and variety of hits, use the forehand to go to the net. Deep lobs.

BACKHAND: Can use the backhand in aggressive shots with fairly good consistency, good control in direction and depth in most of the shots, Fairly consistent in deep lobs and defense.

SERVICE/REST: Place the service effectively and look for the opponent's weak point and win the network quickly, good variety of services, depth, placement in seconds to force weak returns, returns difficult services with control.

VOLLEY: Can hit most volleys with depth and power, plays difficult volleys with depth, looking for the opponent's weak point.

REBOUNDS: Good rebound defense, even with strong balls. achieve winner points with hard rebounds of Wall. Good wall descents both forehand and backhand.

SPECIAL HITS: Hits with strength and a high degree of effectiveness, good defensive and offensive lobs, hits high in any position on the court with control, plays bandejas with consistency, achieves winner points with strong smashes. Balls x3.

PLAYING STYLE: Varies the game depending on the opponent, solid teamwork, manages to read the game and finds the opponent's weak point, is less consistent mentally and physically than the player 5.5
LEVEL 5.5 - advanced

He/she plays reliable shots in compromised situations, has developed good anticipation, reads the match easily looking for the opponent's weak points, first and second serves are deep and placed shots,  has developed strength and consistency as his/her greatest weapon, varies the strategy and the style of play in compromised situations.
LEVELS 6.0 to 7.0 - Elite

These players do not need categories. They appear in championship rankings, 6.0 has intensive training for regional and national tournaments, and has a national ranking. The 6.5 player has the potential to become a 7.0 player and plays national tournaments continuously. The 7.0 player is the professional padel player, he competes in open tournaments and his greatest source of income is prizes from tournaments and sponsors.
Enjoy discounts and new experiences in Barcelona Padel Stage